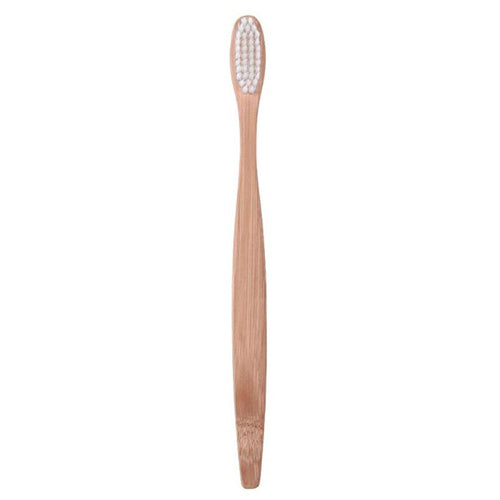 Bamboo Toothbrush
---
Who wants to keep plastic toothbrushes out of landfills and oceans? Then opt for a stylish soft bamboo toothbrush instead! Keep your smile sparkling while doing good for our planet. With free shipping, this is an easy choice! 
The handle is made from bamboo and the bristles are made from nylon.
The cardboard box is 100% recyclable with paper recycling. The bamboo handle is compostable and the bristles are recycled wherever nylon is recycled.