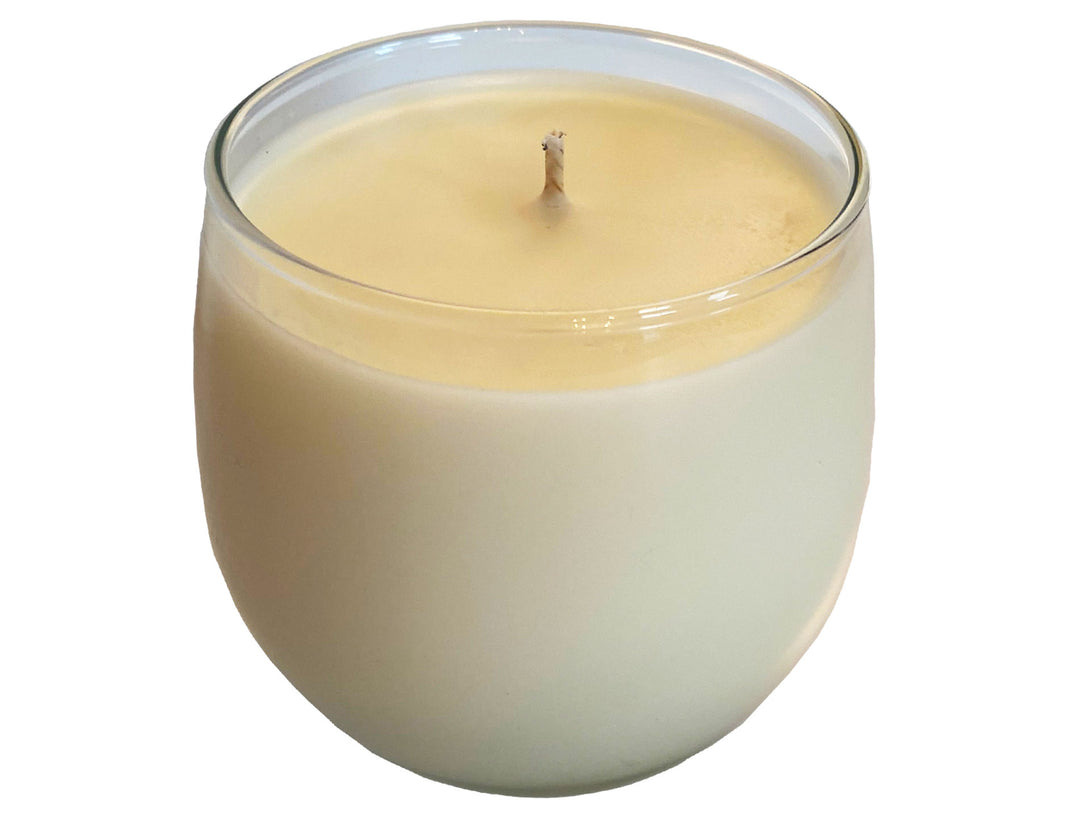 Pumpkin Lemon Candle - 10 oz
---
Our fall bestseller is back! Enjoy the delicious blend of pumpkin, vanilla, and a touch of vibrant citrus to brighten up your day with our unique Pumpkin Lemon candle. 
Our candles are made with all-natural soy grown in the USA, freshly poured, and scented with clean fragrance that goes beyond the strictest standards. Our candles are all handmade in small batches to ensure high quality. The wick is made of braided cotton and paper threads and is metal-free.
Color: Clear flawless glass
Size: 10 oz
Made in Greer, SC, USA.
Trim cotton wick to 1/4" and burn for 1 hour during the first burn to ensure wax evenly melts on sides. This prevents burning issues in the future. When burning the candle, always make sure wax is fully malted on sides before extinguishing. This helps your candle burn evenly and last longer.
Clean fragrance does not include any parabens, phthalates, or any chemicals listed as hazardous California Prop 65 or the EU.
Warning: We are not responsible for any damage that occurs from the misuse of this product. Burn within sight. Keep away from flammable objects, pets, children, curtains, etc. Light on a flat and heat-resistant surface. Trim wick 1/4" before each lighting. Keep foreign objects out of candle (including wick trimmings). Do not burn the candle for more than 4 hours at a time, or while asleep. Stop use when 1/4" wax remains.
These candles come in a recyclable and reusable glass container and the wax is 100% soy with a 100% cotton and paper wick. All fragrance is California Prop 65 compliant, the strictest standard available. Reuse the glass container by planting a succulent, as a flower vase, or storing facial squares, hair ties, clips, or makeup brushes.