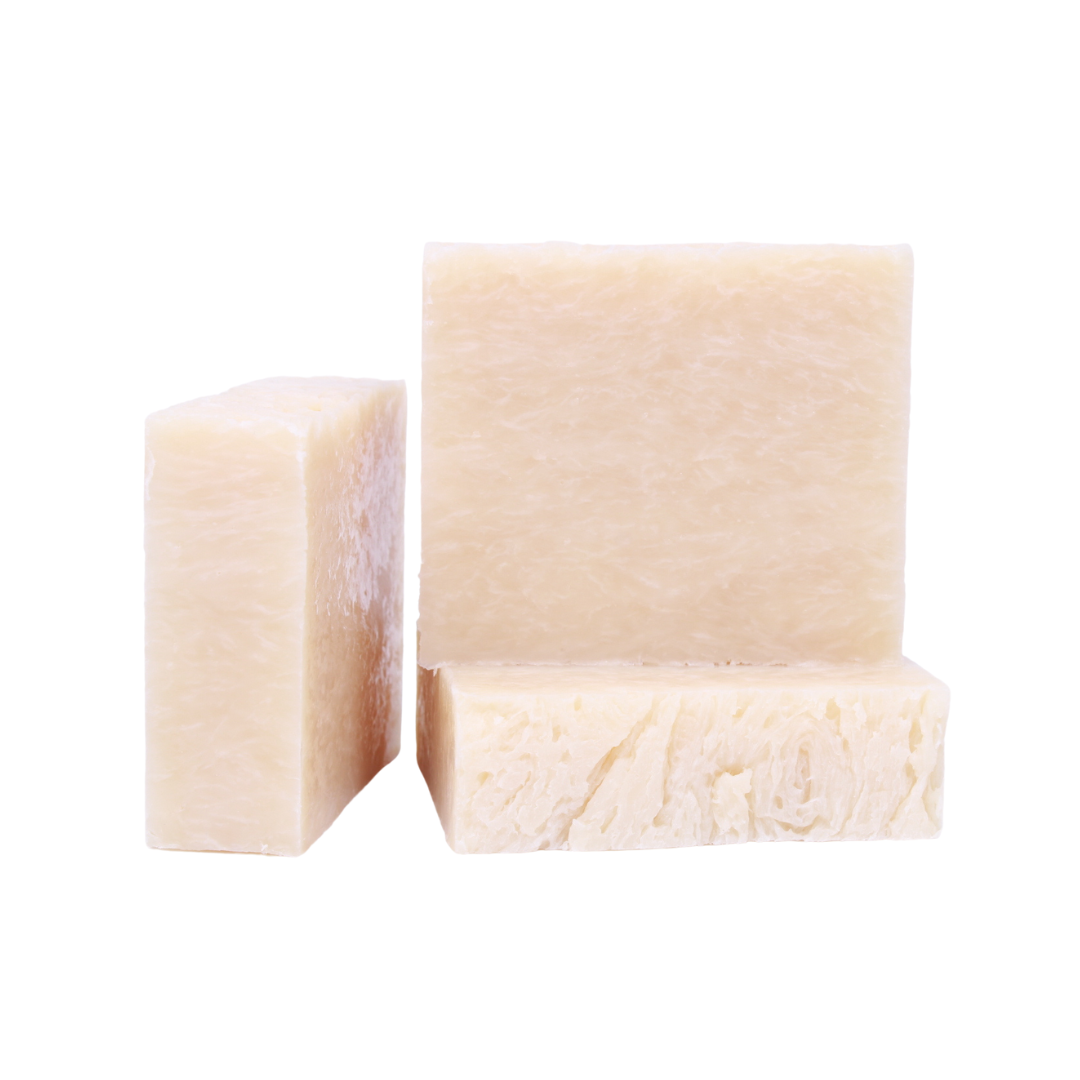 Rosemary Lavender Hair, Bath, and Beard Soap | Rosemary + Eucalyptus + Lavender
---
Rosemary, lavender and hints of eucalyptus blend to create a refreshing herbal soap. This bar doubles as a shampoo bar as well, perfect for normal to dry hair types.

Note: This is a handmade product: colors/ sizes may change ever so slightly from batch to batch.
PACKAGING:
Soaps wrapped in a recyclable paper wrapper with ingredients labeled.
INGREDIENTS: Saponified Oils (Olive Oil, Organic Palm Oil**, Organic Coconut Oil*, Organic Shea Butter*, Organic Castor Oil), Rosemary Essential Oil, Lavender Essential Oil, Rosemary Powder. **Fair Trade, Sustainable-Palm Done Right, *Fair Trade
Size: 6.0oz
Made in North Carolina, USA.
Good Soul Shop's soaps are vegetable-based soap using: soybean oil, coconut oil, and shea butter and are vegan. With minimal packaging listing product ingredients, you can feel great about your zero waste purchase.