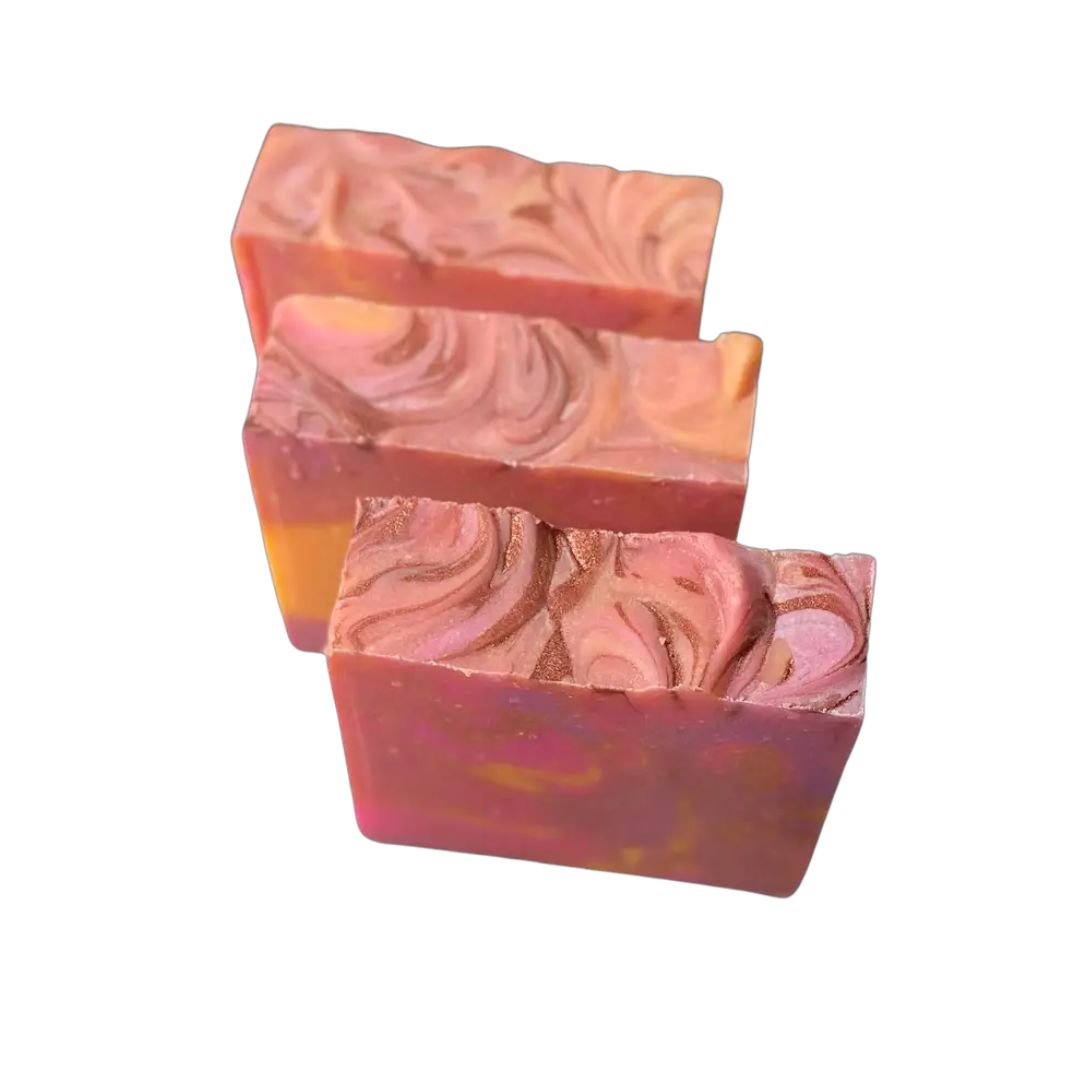 Grateful Soap | cranberry apple spice
---
Good Soul Shop's limited edition Grateful bath soap has a cozy warm and spicy vibe. This soap has notes of cranberry, cinnamon, and apple swirled together in a colorful bar.
Note: This is a handmade product: colors/ sizes may change ever so slightly from batch to batch.
PACKAGING:
Soaps wrapped in a recyclable paper wrapper with ingredients labeled.
INGREDIENTS: Soybean Oil, Shea Butter, Coconut Oil, Water, Sodium Hydroxide, Phthalate-free Fragrance Oil, Mica, Titanium Dioxide, Iron Oxide
Size: 6.0oz | 2.5"/3"H x 3.5"W x 1.25"D
Made in Oregon, USA.
The colorants used in their products are a blend of Micas, Iron oxides, and titanium dioxide (literally found in everything that is white from toothpaste to fine china).
Good Soul Shop's soaps are vegetable-based soap using: soybean oil, coconut oil, and shea butter and are vegan. With minimal packaging listing product ingredients, you can feel great about your zero waste purchase.