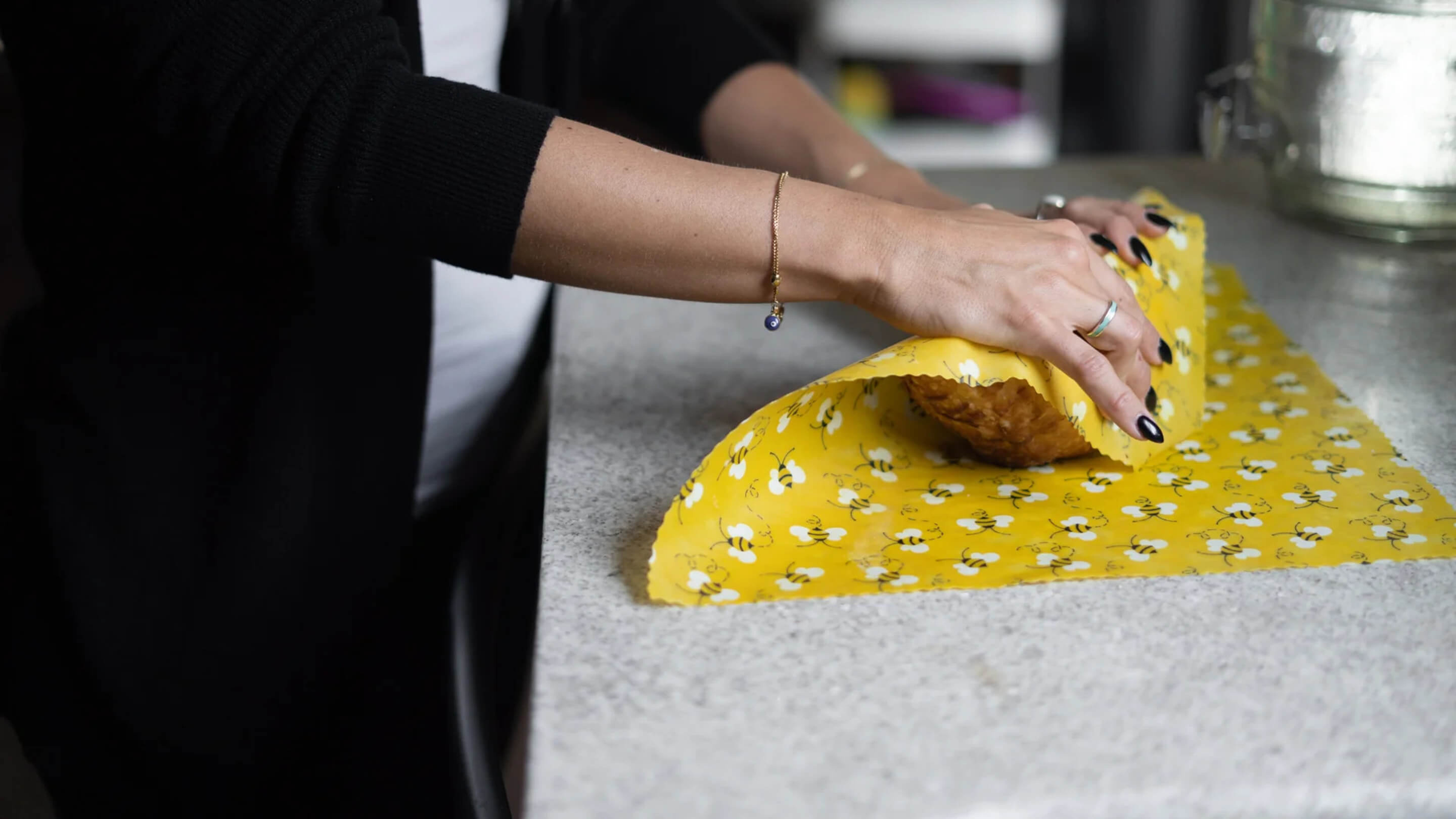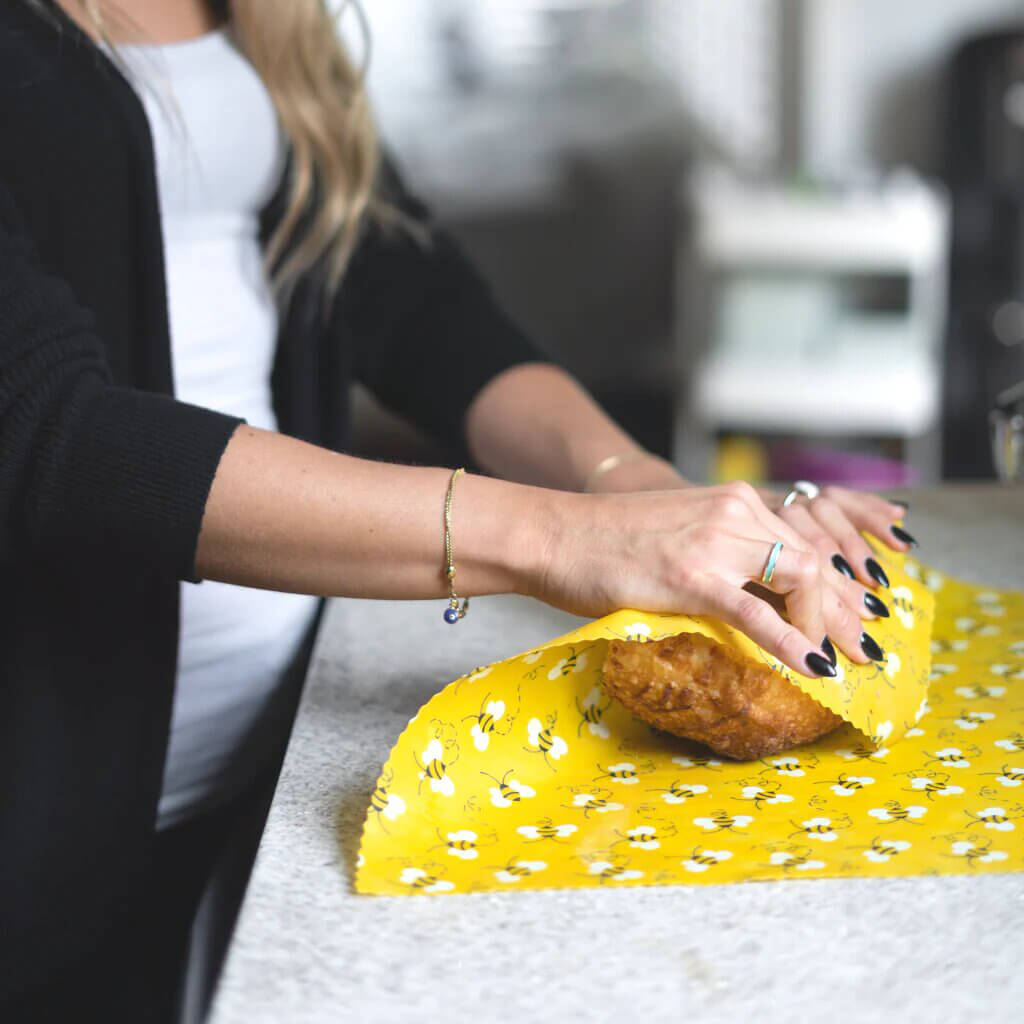 STOP CLINGING TO PLASTIC WRAP
Reduce plastic in your kitchen with a sustainable option to store your food. Beeswax wraps are easy to clean, keeps food fresher, longer, and can be used to store all your favorites. That half an onion? No problem! And your wrap won't be stinky because you can wash beeswax wraps with cool water and soap.
Store all your favorites: Sandwiches, cheese, fruits, vegetables, a casserole dish, and a plate of leftovers. The options are endless!
Handcrafted in South Carolina, using sustainably sourced beeswax from a conservation farm.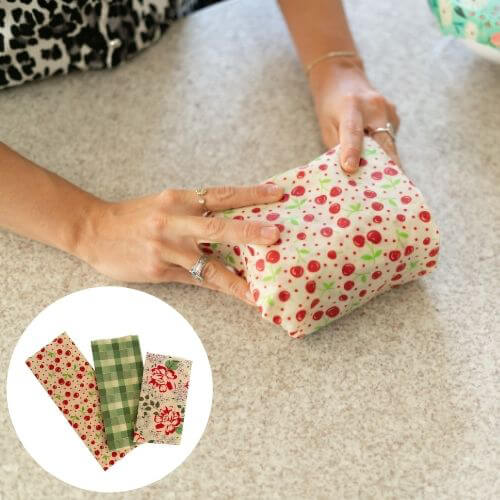 WRAP FOOD QUICKLY
To use, wrap food and the beeswax wrap will stick to itself.The wraps are tacky (in a good way) and create a seal that  keeps food fresher, longer. They don't lose that sticky factor and typically last for more than a year with care and storage. Keep away from heat and warm foods and dishes.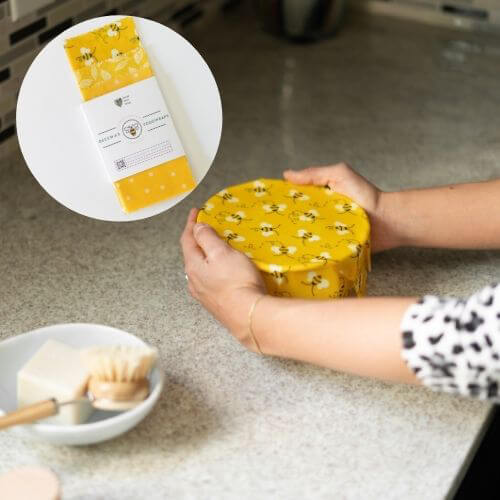 WASH WITH EASE
Wash the wraps with cool water and dish soap. When was the last time you did that with your plastic wrap? Nope, straight to the trash can with the single-use plastic. But not anymore, now that you have reusable, washable, and resealable beeswax wraps.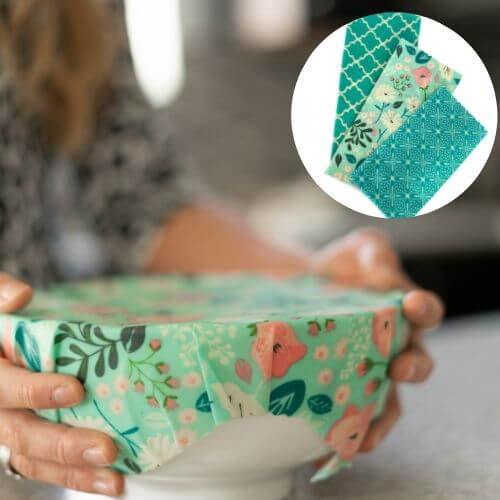 STORE FOR REUSE
So where do you store beeswax wraps? Fold your wraps and keep them in a drawer, or put them in a reusable storage bag. Keep them away from linty towels and potholders, and you are golden.