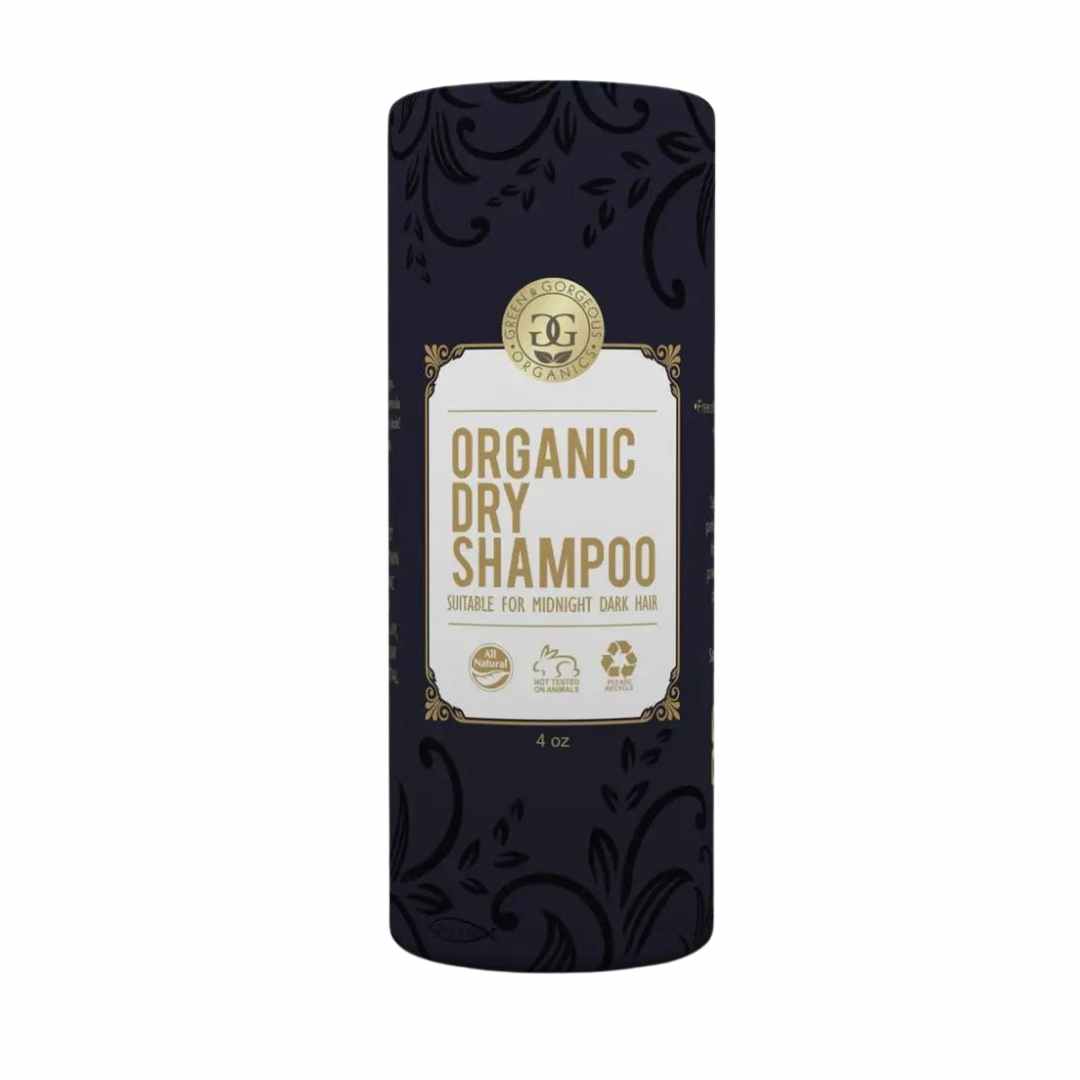 Dark Hair Organic Dry Shampoo Powder Lavender and Bergamot | 4 oz.
---
Feel confident and look radiant in just 30 seconds without having to worry about harmful, toxic chemicals! Our Organic Dry Shampoo Powder for DARK HAIR by Green & Gorgeous is infused with Grapefruit and Sweet Orange. The delicate powder will transform your unwashed, oily hair to beautiful, soft, and voluminous hair. It will gently absorb your excess oils that will revive and freshen your look, while adding extra volume, naturally! It's formula not only cleans your hair, but adds essential minerals that promote healthy hair growth!
Pair with our non-aerosol dry shampoo dispenser for easy application.
Ingredients: Certified Organic Ingredients, Organic Arrowroot Powder, Organic Brown Rice Powder, Organic Horsetail (Shavegrass) Powder, All Natural Clay, Aluminum Free Baking Soda, Organic Essential Oils
Green & Gorgeous Organics company is passionate about protecting this planet and therefore all of their products are not only great for you but also extremely safe for the environment. They use thoughtful care at each step of the process, from selecting high quality ingredients to eco-friendly, bio-degradable packing.