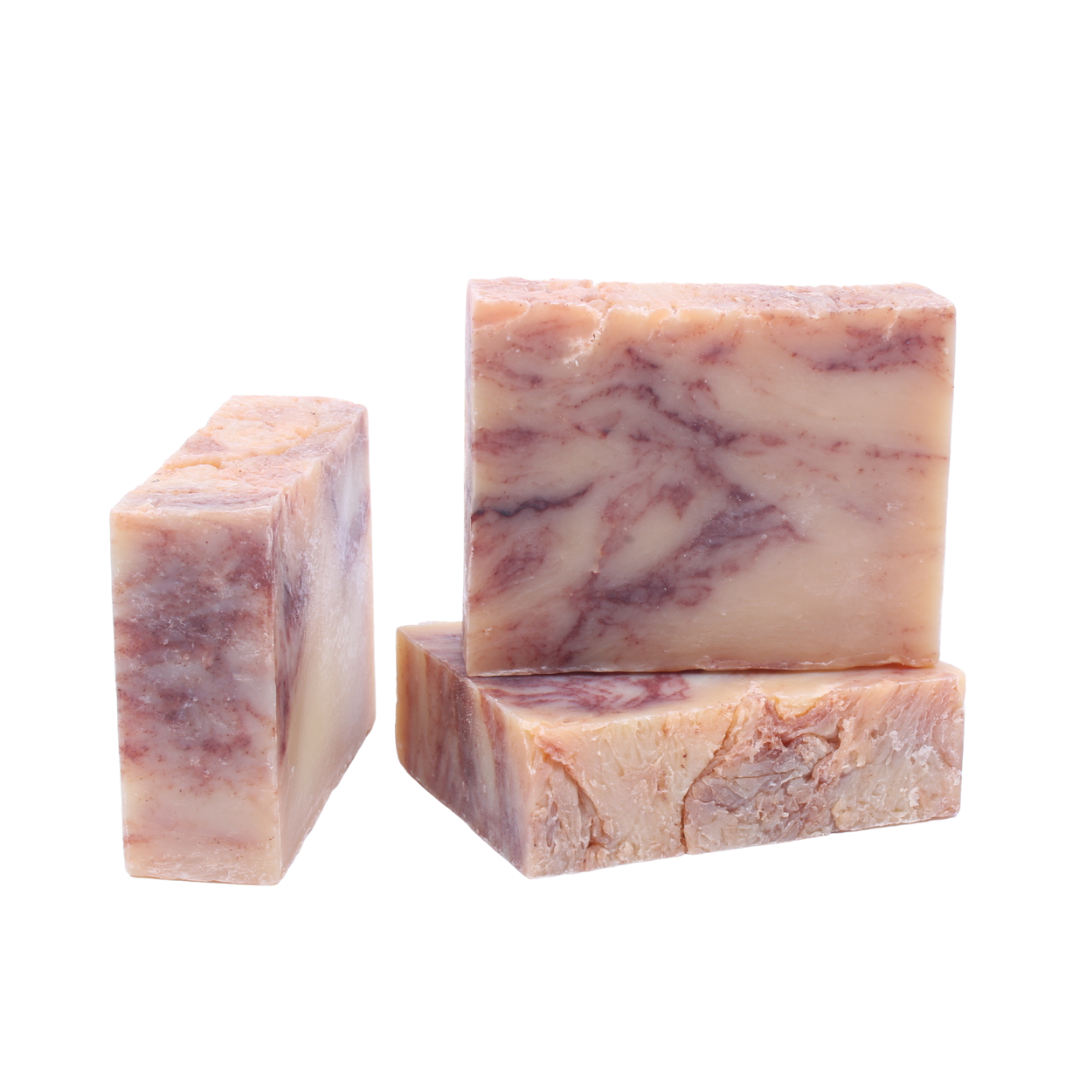 Awaken Soap | Citrus + Cedar + Sage
---
Awaken is a refreshing soap that will have your mind racing through fields of lemongrass and oranges, with sweet petitgrain, cedar and sage in the passing wind.  Perfect as a sunny mood lifting blend, this soap shines in the kitchen or bath.
Note: This is a handmade product: colors/ sizes may change ever so slightly from batch to batch.
PACKAGING:
Soaps wrapped in a recyclable paper wrapper with ingredients labeled.
INGREDIENTS: Saponified Oils (Organic Palm Oil**, Organic Coconut Oil*, Organic Sunflower Oil, Organic Extra Virgin Olive Oil), Natural Fragrance Oil Blend (Lemongrass Essential Oil, Cedarwood Essential Oil, Natural Fragrance, Orange Essential Oil, Clary Sage Essential Oil), Rosehip Powder.  **Fair Trade, Sustainable-Palm Done Right, *Fair Trade
Size: 6.0oz
Made in North Carolina, USA.
The colorants used in their products are a blend of Micas, Iron oxides, and titanium dioxide (literally found in everything that is white from toothpaste to fine china).
Good Soul Shop's soaps are vegetable-based soap using: soybean oil, coconut oil, and shea butter and are vegan. With minimal packaging listing product ingredients, you can feel great about your zero waste purchase.