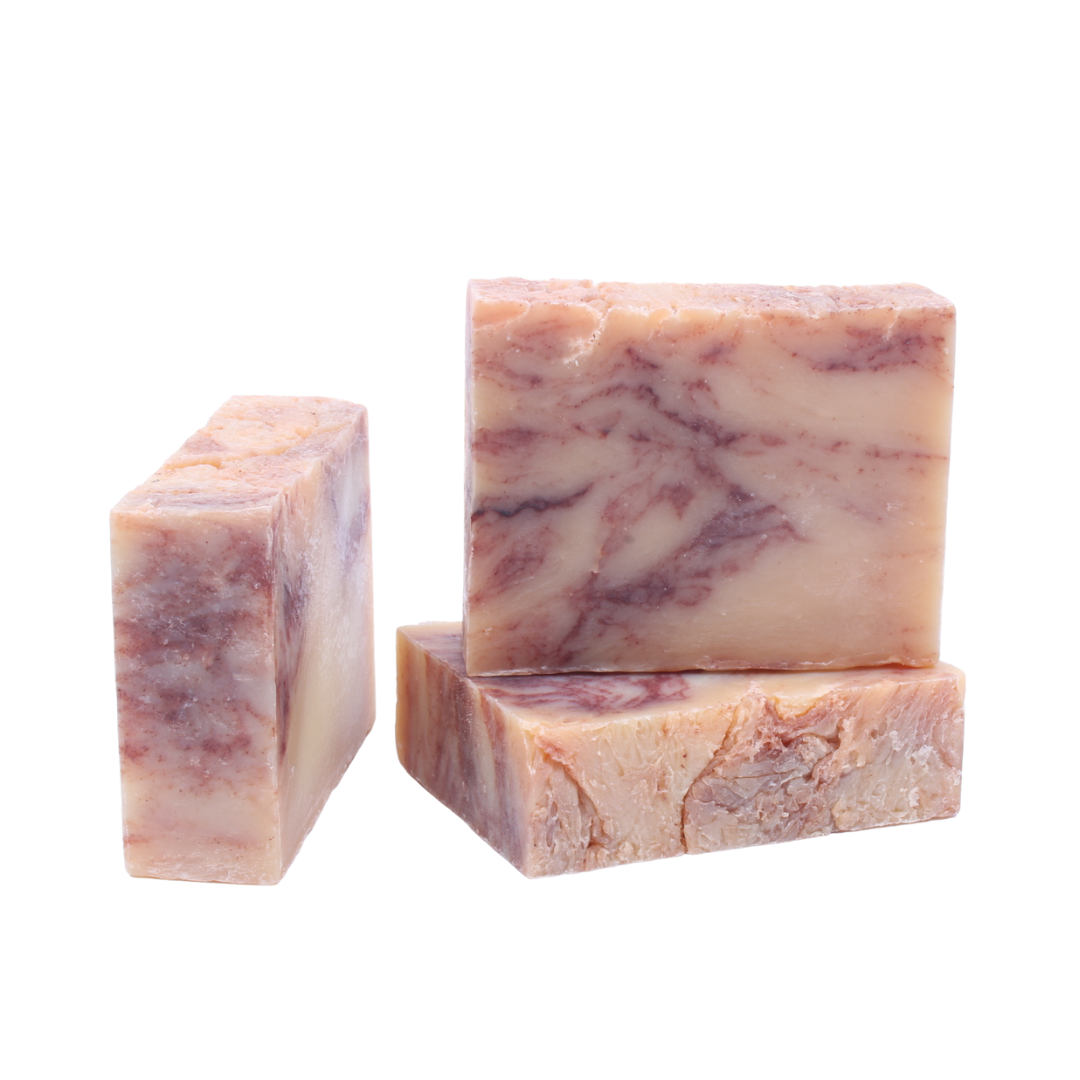 Dog Shampoo Bar | Citrus + Cedar + Sage + Rosehip
---
Good Soul Shop's dog shampoo bar is a pet soap that is safe for all dogs. Made with nourishing coconut oil, olive oil, and essential oils that good for the skin and coat. Rosehip powder cleanses and conditions the fur while deeply nourishing the skin for a soft, shiny, and lustrous coat. Good for all skin types.
Note: This is a handmade product: colors/ sizes may change ever so slightly from batch to batch.
PACKAGING:
Soaps wrapped in a recyclable paper wrapper with ingredients labeled.
INGREDIENTS: Saponified Oils (Organic Palm Oil**, Organic Coconut Oil*, Organic Sunflower Oil, Organic Extra Virgin Olive Oil), Natural Fragrance Oil Blend (Lemongrass Essential Oil, Cedarwood Essential Oil, Natural Fragrance, Orange Essential Oil, Clary Sage Essential Oil), Rosehip Powder.  **Fair Trade, Sustainable-Palm Done Right, *Fair Trade
Size: 6.0oz
Made in North Carolina, USA.
The colorants used in their products are a blend of Micas, Iron oxides, and titanium dioxide (literally found in everything that is white from toothpaste to fine china).
Good Soul Shop's soaps are vegetable-based soap using: soybean oil, coconut oil, and shea butter and are vegan. With minimal packaging listing product ingredients, you can feel great about your zero waste purchase.