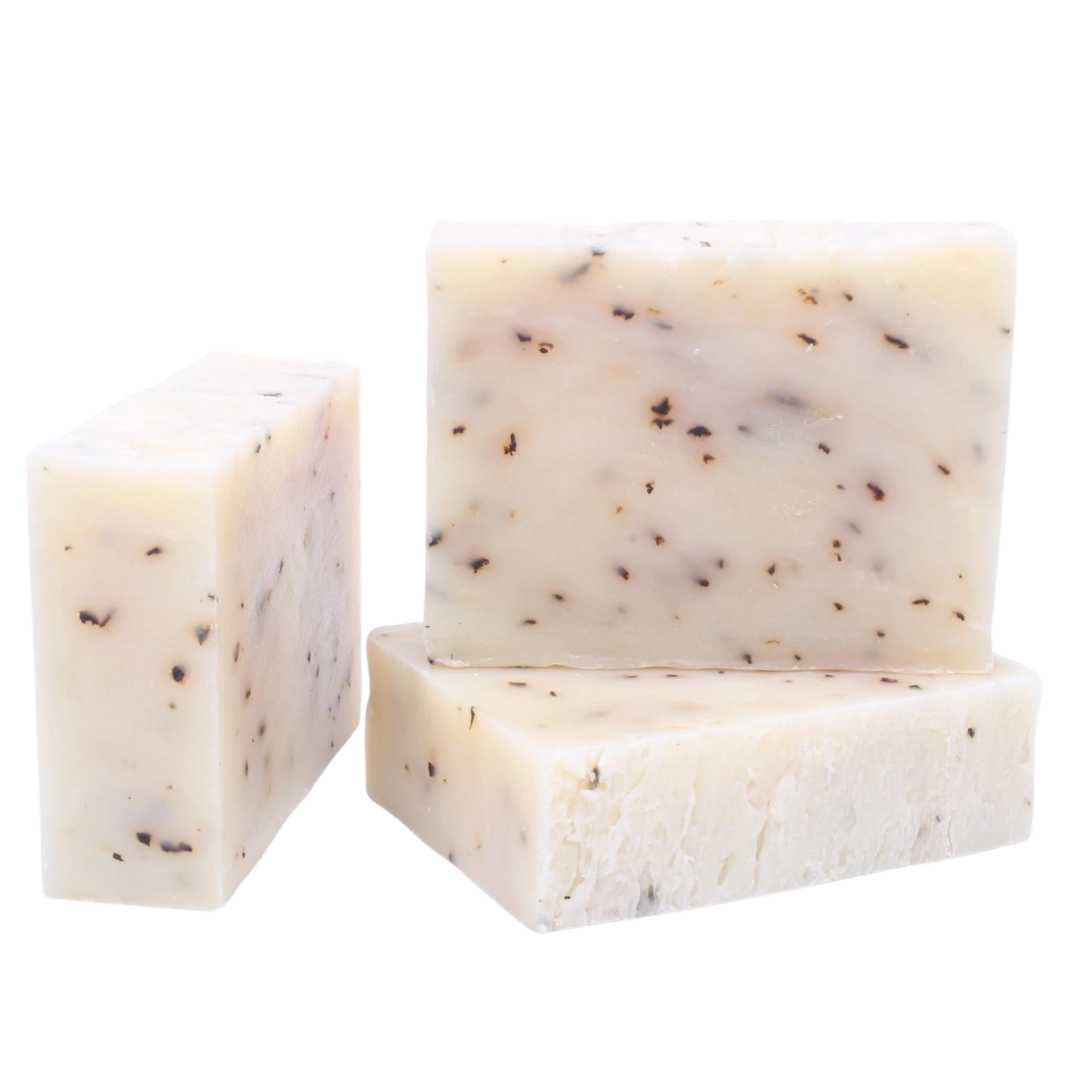 Peppermint Soap | Peppermint + Peppermint Leaves
---
Peppermint essential oil and crushed peppermint leaves accent this naturally eye-opening soap. Intense, rich natural peppermint aroma. Peppermint essential oil is known for its cooling, analgesic, anesthetic, decongestant, emmenagogue, insecticide and stimulating properties. All natural, no synthetic fragrance or colorants, sulfate-free, and silicone-free.
Pair with our invigorating Frosted Juniper or Cranberry + Mint candle or our White Chocolate Mint candle for the perfect gift set.
Note: This is a handmade product: colors/ sizes may change ever so slightly from batch to batch.
PACKAGING:
Soaps wrapped in a recyclable paper wrapper with ingredients labeled. Ingredients are certified Vegan, no animal testing.
INGREDIENTS: Saponified Oils (Olive Oil, Organic Palm Oil**, Organic Coconut Oil*, Organic Shea Butter*), Peppermint Essential Oil, Peppermint Leaves. **Fair Trade, Sustainable-Palm Done Right, *Fair Trade
Size: 6.0oz
Made in North Carolina, USA.
Good Soul Shop's soaps are vegetable-based soap using: soybean oil, coconut oil, and shea butter and are vegan. No synthetic fragrance or colorants are used.
Our "certified natural soaps" means we certify that the essential oil components have been verified to be all natural in origin and/or our suppliers have certified the all natural components to be all natural in origin. Essential oils in the market are often adulterated and/or cannot be verified as authentic. Suppliers verify the authenticity of the essential oils and/or the components in the natural fragrances. With Certified Natural Soaps, you can be confident you are purchasing a truly all natural soap.
With minimal recyclable packaging, you can feel great about your zero waste purchase.